We live in a developing neighbourhood, 10 minutes from the railway station and the shopping centre of La Part Dieu, at the boundary between the third arrondissement of Lyon and Villeurbanne.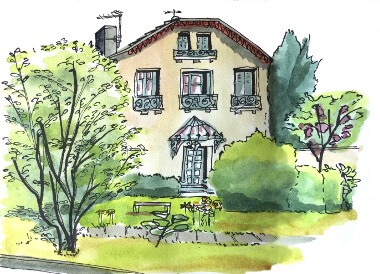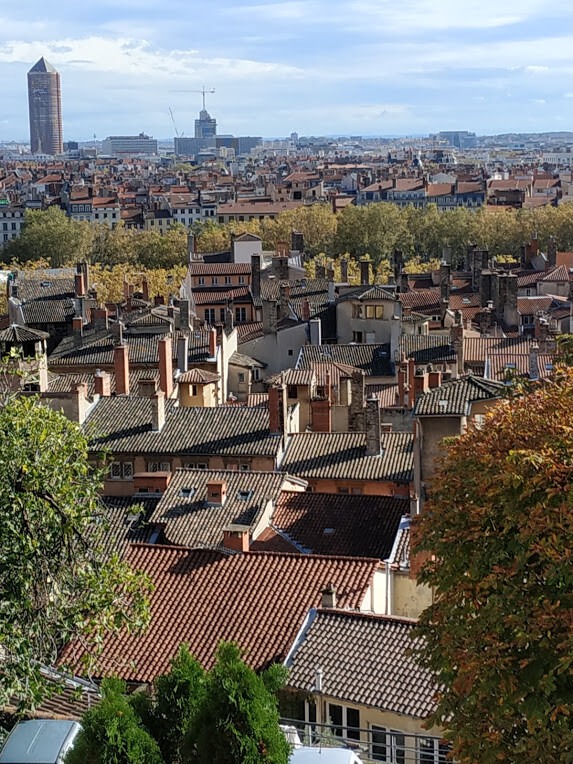 The nearby parish of the Sacred Heart thrives on this demographic growth, deploying a patchwork of activities where different cultures live side by side.
We seek to live out in this place the call we have received "to love and serve God in all things".
Our common life needs to be built up each year so that it can support the mission of each sister.
Our missions are supported by daily common prayer. Important events bring us together and mark our community life.
The vaulted cellar is the prayerful heart of the house; the garden, a haven of peace rhythmed by the changes of season.
Moments of relaxation and hospitality also give life to the house. We like to welcome: the novitiate during the Ignatian inter-novitiate sessions, our visiting sisters, our families or friends, people who are looking for a space of silence…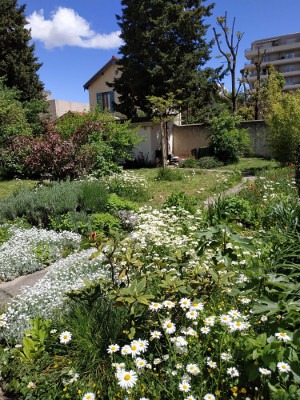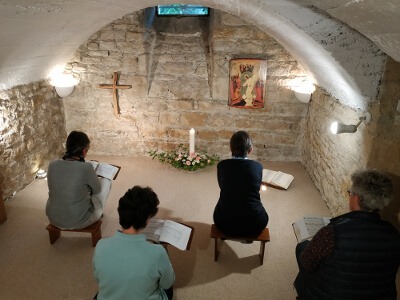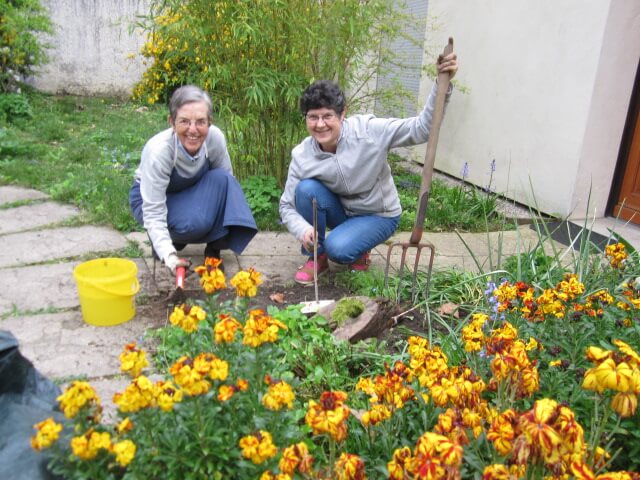 The geographical proximity with our community in Ameugny allows us to go and support them in their mission in Taizé and to share with them times of celebration and fellowship.
Attentive to those close by, the community lives nevertheless within a larger network that varies each year. It is woven by the missions of each of the sisters:
Part of my mission means that I meet many people in the association of the "Coup de Pouce Universitaire" (a "helping hand" for university students). As part of the reception team, I am most often in contact with university students or students from other schools of higher education coming from abroad, as well as with students seeking asylum (of a similar educational level more or less equivalent), training in FLE (French as a Foreign Language).
At the reception desk we act as a "bridge" between the students and the volunteers (from various professional backgrounds) who come to provide French courses, thesis and dissertation corrections. We are also a "presence", a listening ear, helping to orientate these students who, far from their natural environment, often arrive alone. The majority of them are confronted with a new culture (in which they will live for a few months or even a few years) and with teaching and intellectual work methods that are different from what they know in their own country.
We share the richness and the challenges of this diversity of people who, for my part, keep me alive to intercession and thanksgiving for all that we are given to live together.
My mission at the moment is… studying. I'm studying at l'IPER (Institut Pastoral d'Études Religieuses), a Pastoral Studies institute; good studies to prepare for future missions. There are about a hundred of us students, lay and religious, aged between 18 and 60. We have theory classes such as exegesis, dogma, philosophy, ethics and church history, but we also have training days on different themes such as pastoral care of funerals or faith transmission. The courses that are theory-based also always have a pastoral content. For example, when we studied the miracle stories for our exegesis class, our professor helped us think about the age at which children would take these stories literally, with Jesus as a superhero figure, and from what age they could begin to understand the stories differently. I really love these studies. Sometimes they really challenge my faith, but they also help me to deepen it.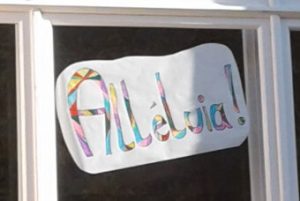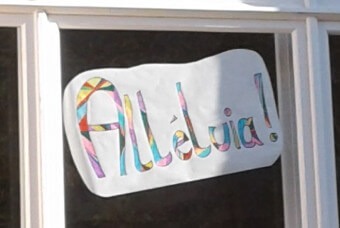 Easter greetings, in the form of pictures and videos from different communities.
Read more...