We live in a developing neighbourhood, 10 minutes from the railway station and the shopping centre of La Part Dieu, at the boundary between the third arrondissement of Lyon and Villeurbanne.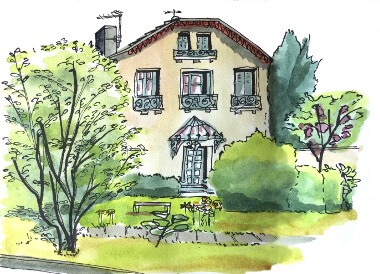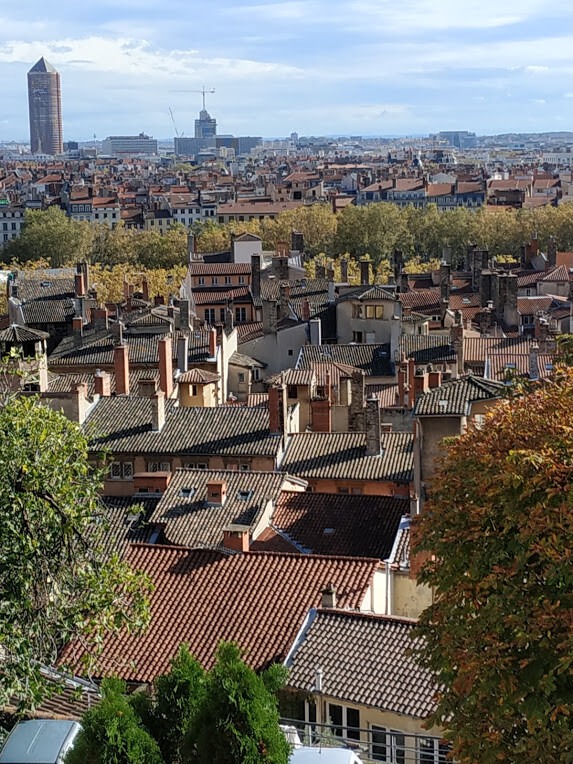 The nearby parish of the Sacred Heart thrives on this demographic growth, deploying a patchwork of activities where different cultures live side by side.
We seek to live out in this place the call we have received "to love and serve God in all things".
Our common life needs to be built up each year so that it can support the mission of each sister.
Our missions are supported by daily common prayer. Important events bring us together and mark our community life.
The vaulted cellar is the prayerful heart of the house; the garden, a haven of peace rhythmed by the changes of season.
Moments of relaxation and hospitality also give life to the house. We like to welcome: the novitiate during the Ignatian inter-novitiate sessions, our visiting sisters, our families or friends, people who are looking for a space of silence…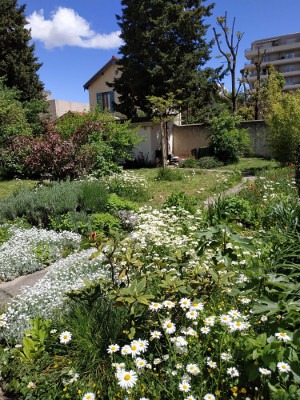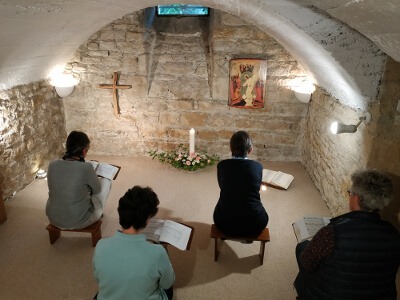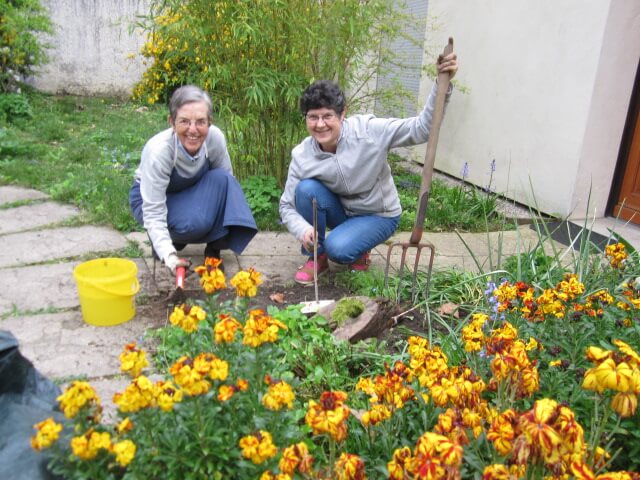 The geographical proximity with our community in Ameugny allows us to go and support them in their mission in Taizé and to share with them times of celebration and fellowship.
Attentive to those close by, the community lives nevertheless within a larger network that varies each year. It is woven by the missions of each of the sisters: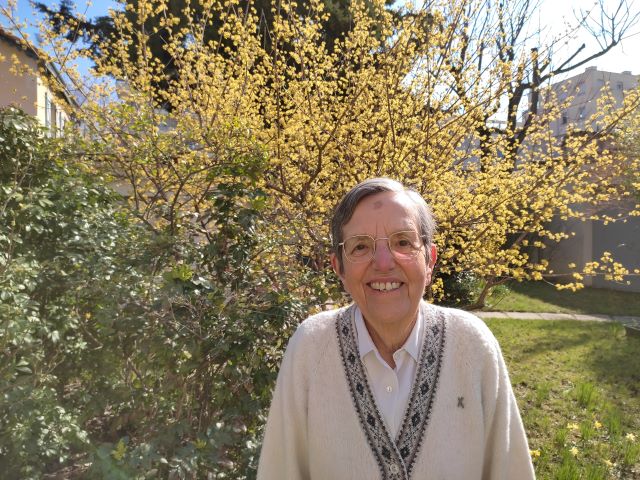 Angelina shares something of her mission as a volunteer: "I find that for me there is much joy in giving my time to people who have suffered and who are trying to rebuild their lives. I spend one morning a week in the "Accueil Renforcé" at Notre Dame des Sans Abris. I play dominos and cards with people, and I try to be present to those who need someone!"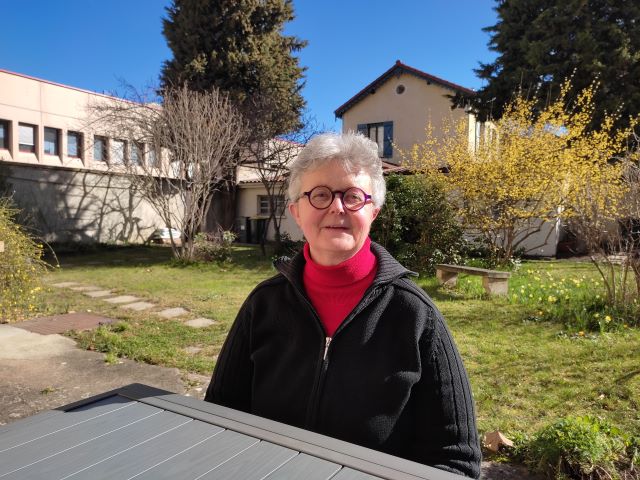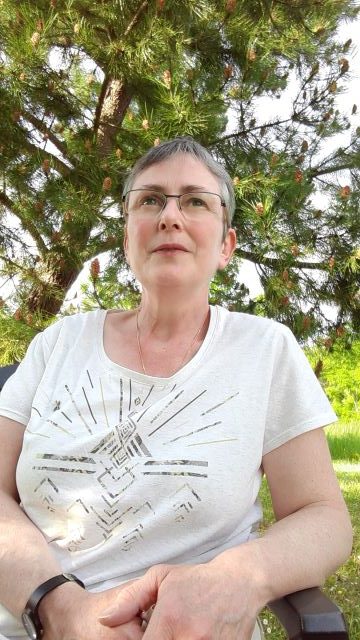 My mission, given to me by the congregation and by the diocese, is in the parish of Corbas (south east of Lyon). I have worked for the Church in this parish since 2014, and for the last two years as a parish administrator. For the moment the parish has no priest. An auxiliary priest helps us greatly by enabling us to live the sacraments, and a moderator priest helps by providing us with a lively link between the parish and the diocese. The members of the EAP (parish pastoral team) care for the life of the parish, of its relationship with God, with others and with the church. It is a joy for me to serve this parish of Corbas, in spite of the difficulties and the challenges we come through day by day, and supported by the prayer of the Lyon community.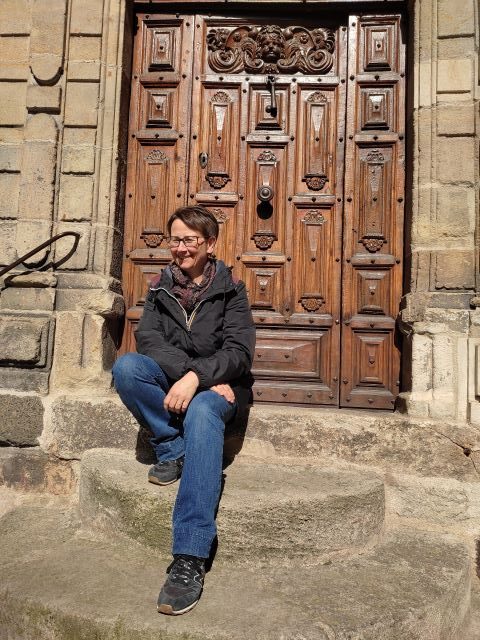 I am a pastoral leader in a Marist school. I work especially with 11- to 16-year-old students, and I help with the preparation of sacraments, pilgrimages and whole school projects such as liturgical seasons, patronal celebrations, solidarity projects… My work is varied, I love the contact with the students, parents and teachers. It's beautiful to be witness to the human and spiritual journey of each one.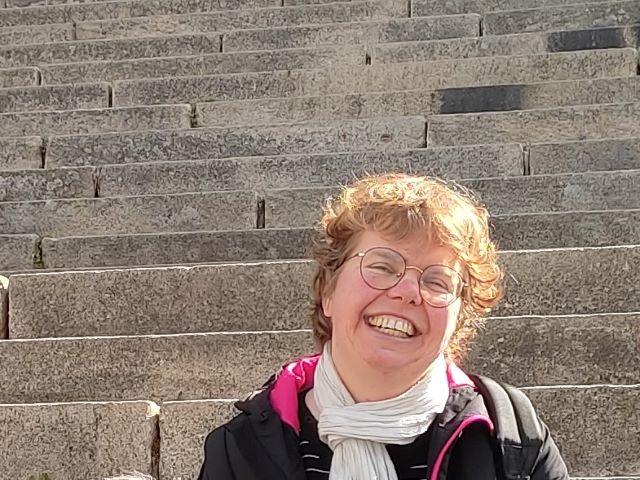 Some days after taking my first vows in Ameugny, I arrived in the community in Lyon. My main mission for the next two years is to study at the IPER (pastoral institute for religious studies). The aim of these studies is to delve deeper into my faith so that I can account for it in today's world. I'm discovering not just the subjects being taught, but a whole new world opening up before me, as the students come from many different places. For my practical course I'm discovering parish catechism. It's a great adventure to be able to teach catechism to children, hear all their questions, their thoughts and see their desire to know Jesus better. But my mission isn't just about my studies: when I'm called to, I go to lend a hand in the community in Ameugny. Community life is a place of mission too, it gives me a lot of joy and lets me discover new things. With God we go from new beginning to new beginning…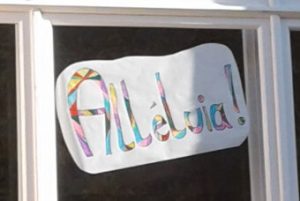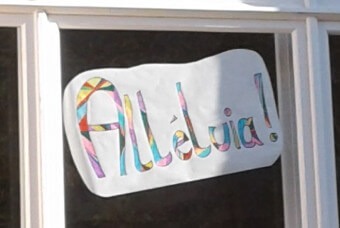 Easter greetings, in the form of pictures and videos from different communities.
Read more...