Ramegnies-Chin
Mother House
Situated near our place of foundation,
Ramegnies-Chin is the mother house
and the seat of the Generalate.
A large part of the community is made up of our elderly sisters who need care. By their presence and their prayer, they support the work of the Generalate and carry the whole Congregation. Other sisters have a mission inside the community or have activities in the region and the diocese. A small group take on the tasks implied by the government of the Congregation as a whole.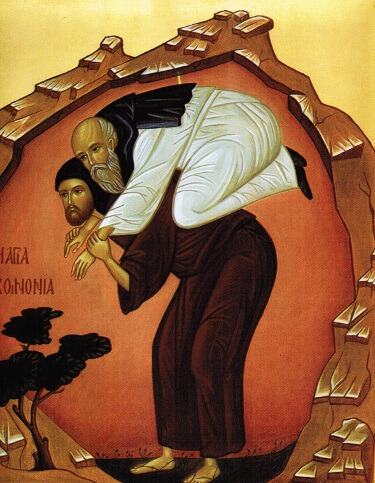 It is also a community that welcomes our sisters from other communities or continents. Guests find a place where they can stop, recharge their batteries or live a time of spiritual retreats. Others join us regularly for our times of prayer.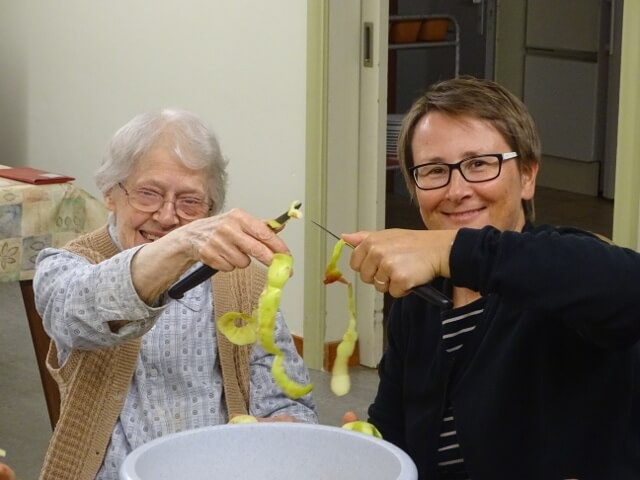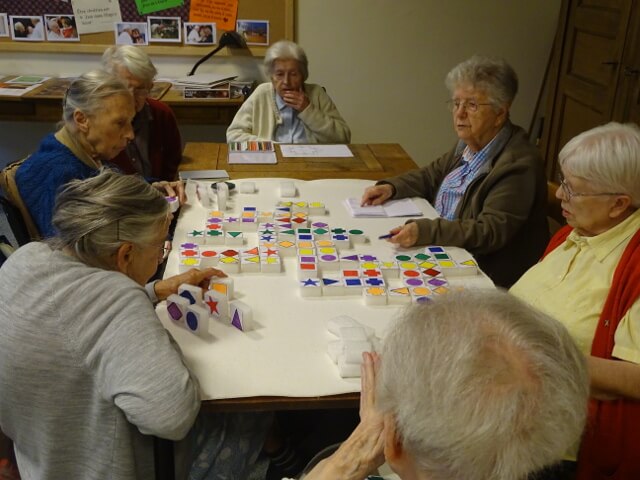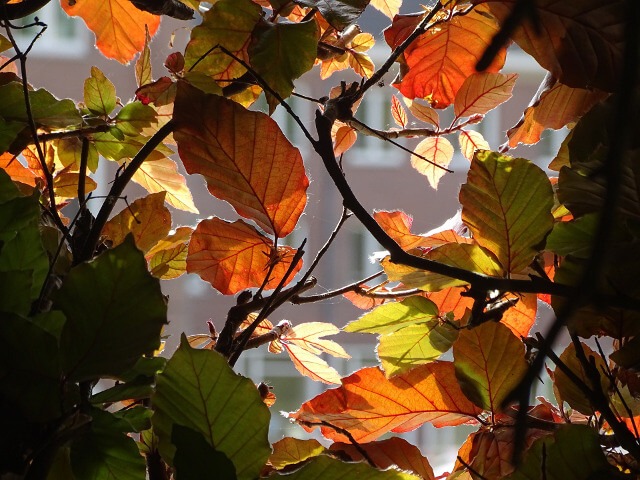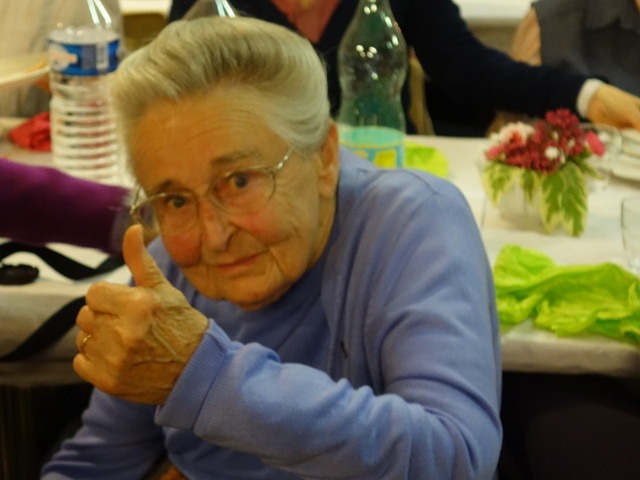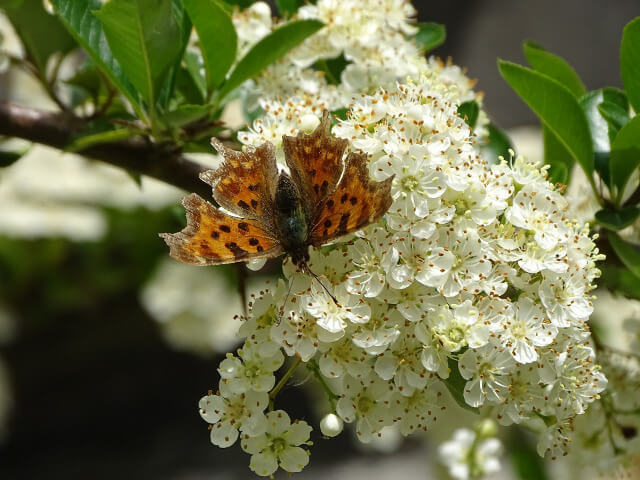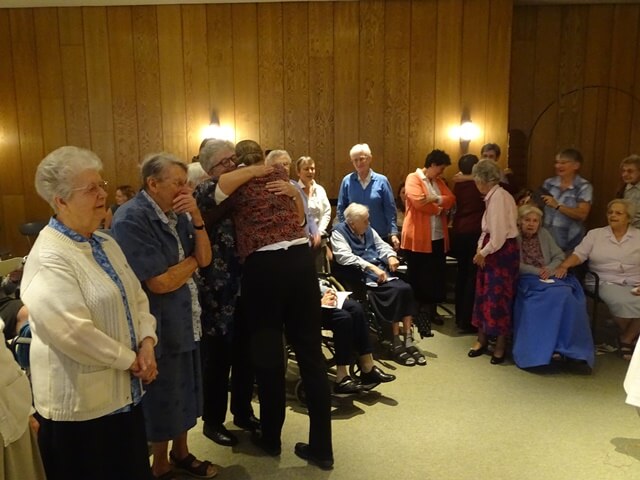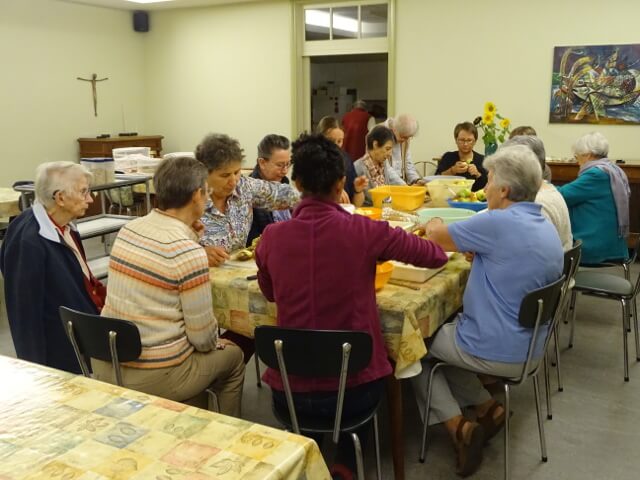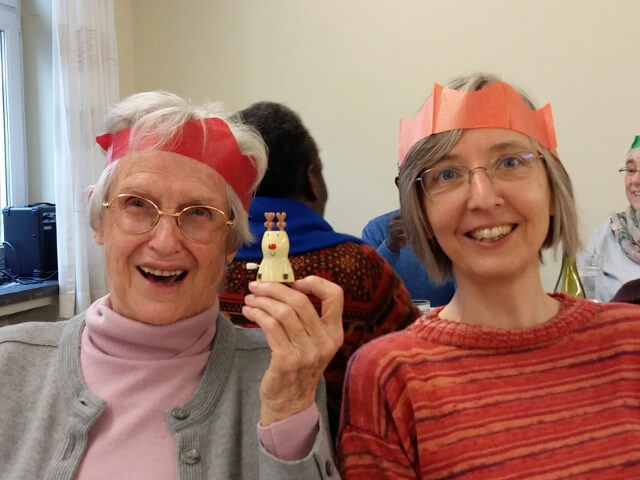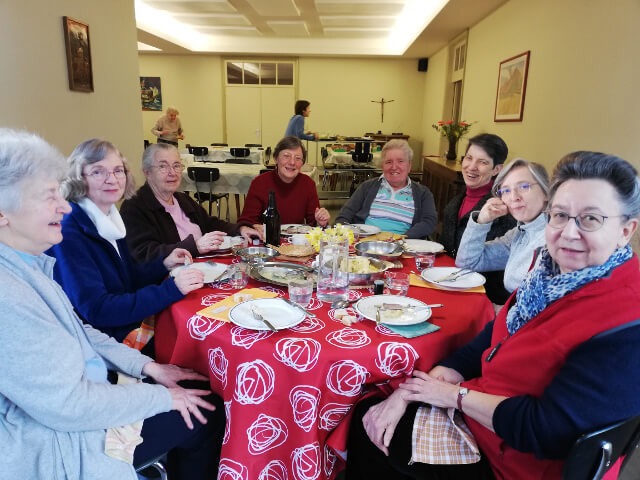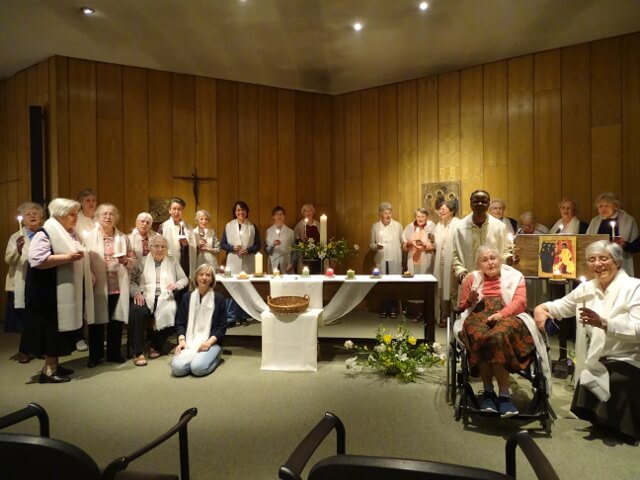 Diminshing forces and a building become too big and too costly have led us to the decision to leave this place for a new implantation in Brussels. This will enable us to respond better to the calls of the Church and the world, taking into account what we are today: more international, less numerous, open to new forms of apostolic commitments.
"We are not tied to any particular location
and wish to remain available to the service of the Church.
The spirit of the Constitutions widens us
and opens up new horizons
to live and serve anywhere in the world,
depending on the circumstances of place, time and people."
(General Congregation 2017)