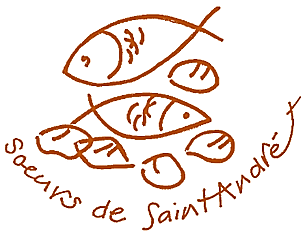 « Now you are the body of Christ and individually members of it »
(1 Cor 12: 27)

Every 6 years our General Congregation (Chapter) takes place.
From 8 to 25 January, 21 of us,
of 8 different nationalities, aged between 48 to 80…
we will listen to the lived experience of the
of the Congregation during the last 6 years,
as an echo of the life of the world and of the Church.
We will seek, in prayer and dialogue,
a shared understanding and guidelines
on how we are to live together
as a "Living Body".
Hosted by the Benedictine sisters in Rixensart,
we set to work!  
The first days were dedicated to listening to the life of our communities and world
through the Provincial, Regional, General and Financial reports,
sometimes with the assistance of a guest speaker.  
During this time of General Congregation,
we are invited to change our worldview and to let ourselves be touched.
Each of us has been given a kaleidoscope to help us do this.
An exhibition in the "Covenant Room" allows us to keep our missions
and the life of each Sister present with us during this time.
After two days of silence,
we began working on the themes of this General Congregation.
The work and reflection saw a combination of plenary sessions,
personal reflection and small groups