The first vows of poverty, chastity and obedience are called temporary vows, renewable every two years, for a period of six to nine years.
The young professed sister wears a ring as a sign of her commitment and of the faithfulness of God.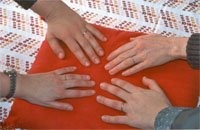 She leaves the novitiate to be sent to another community, sometimes in another country. There she meets sisters who welcome her and a local superior makes sure she is accompanied and sustained in her human and spiritual development.
Then follows a time devoted to study. Studies are chosen according to the development and aptitudes of each sister and can be theological, pastoral or professional. At the same time the sisters are also involved in different apostolic experiences with pastoral or professional activities.
During these years when the young professed sister acquires the means to be able to "serve in any part of the world" in keeping with the vocation of the Congregation, she will also spend time working at her own inner journey of personal unity, which will allow her to seek and find God in all things in this world.
The young professed sisters, living in the different communities of Europe and even further afield, come together periodically for some days of sharing, reflection and prayer. They are called to work in different areas of the world, but also to be part of the same body and to sustain the bonds which unite them.
The young professed sisters approaching their final profession will spend a further time away from their ministries and activities to begin a third period of formation.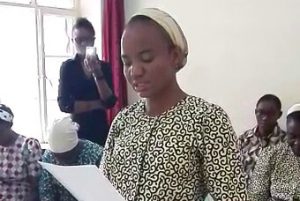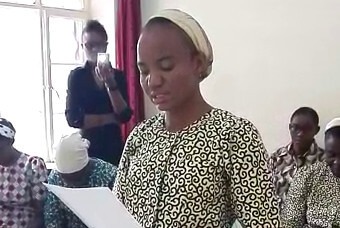 On 25th March 2020, the feast of the Annunciation, Bertine took her first vows.
Read more...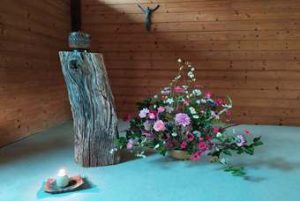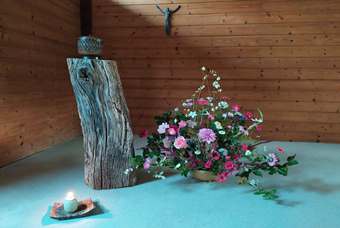 We have the joy of welcoming two new temporary professed sisters to our Congregation.
Read more...