A three-day family reunion!​
Jessica shares some of her feelings about the Ignatian gathering in Marseille:
What a joy to come together as members of the same family, around Ignatius and his life journey!
As soon as I arrived, I saw familiar faces: reminders of moments shared in various sessions, retreats and discussions on Ignatian spirituality. I was touched by the openness of each person I met who offered their time or walked along the road as a participant.
The many opportunities for walks, gatherings and encounters sent us to the four corners of a rainy Marseille, albeit one that was happy to be invaded by pilgrims from a Church on the move.
The recognizable markers – embroidered clothing, little "Ignatius 2021" bracelets – made it easier to meet up "as a family" right to the end, and even on a bench in the St Charles rail station in front of the 'Good Mother'! ('Notre Dame de la Garde' church)
Of this gathering, I retain the joy of (re)meeting, of belonging to one same family, one that seeks to honour Ignatius' legacy: to be a pilgrim in life and to experience being constantly renewed by the Lord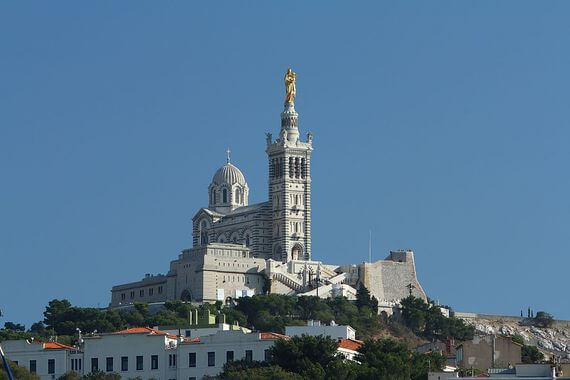 "This is where my desires lie: to be a pilgrim. I want to live a joy that does not fade away."
St. Ignatius